You are here: Resources / Publications
PUBLICATIONS
Franco Zullo has 25-year experience in multinational companies, managing complex projects with a high economic impact, and as an entrepreneur.
Founder of Stratego Italia Srl SB, supports, as a strategic guide, entrepreneurs, executives and managers for the identification and development of strategic directions, scalable and sustainable over time, and the transformation of products into projects/ experiences unique to customers. Franco's primary goal is to combine Business Transformation with People Empowerment.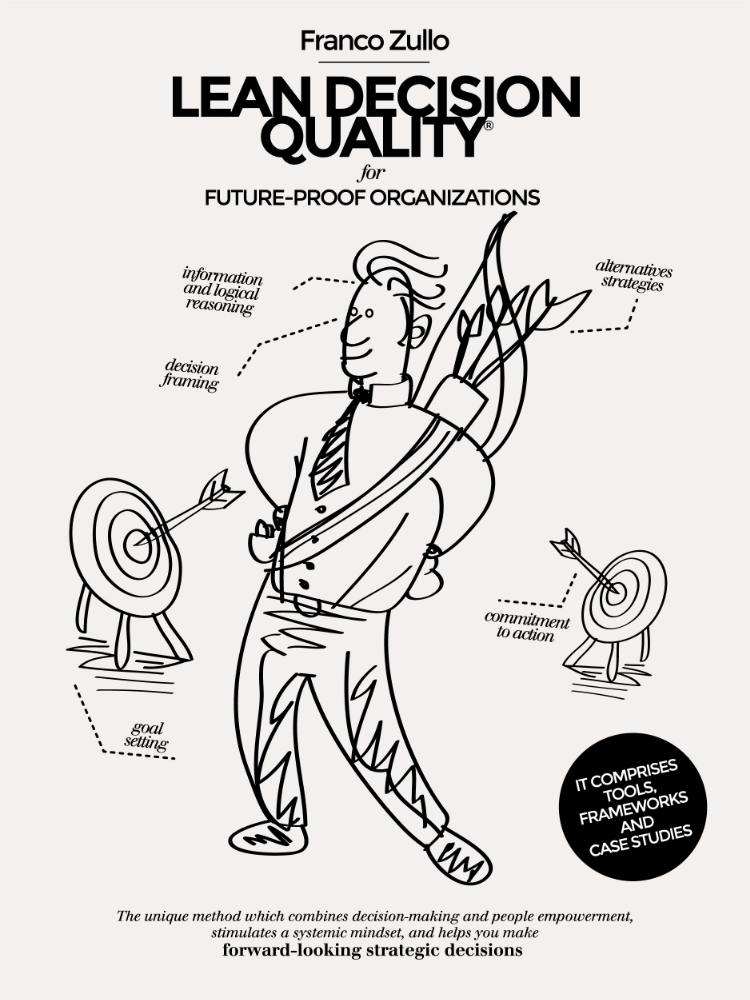 Help you understand the strategic and systemic vision, the organizational and neurological dynamics that regulate quality decisions. Develop your sense of self-esteem and your potential as quickly and effectively as possible.
A manual not only for executives and entrepreneurs, but also for their employees, because it is important to put the "Person at the Centre" in decision-making processes, to create greater value.
Because it is not just a handbook on decision-making strategies, it is a practical handbook with visual elements which helps you to reach your goal and actively involve your team, so that you have commitment, trust, respect and responsibility
Because I am describing you a non-closed methodology you can easily blend it with other methodologies and frameworks, if your projects is complex and need a multidisciplinary approach
Because it contains a playable method. Once you understand it, you can replicate it autonomously both in your professional and personal life.
As Stewart Brand says: "We can try to change people's heads, but we're just wasting time. Let's change the tools in their hands and change the world".
To make "accessible to all" a methodology on the decisional processes, that can transform the personal and professional life of every reader from ordinary to extraordinary and to evolve the enterprises creating more collaborative and productive work places
10% of the proceeds will be donated to fund innovative educational methods for Italian Schools
By clicking on the buy button you have the possibility to read the preface of the manual and the first chapter.